"The earth is what we all have in common." This quote by Wendell Berry is the exact reason World Wildlife Day has now become the most important global annual event dedicated to wildlife. So today, as we raise awareness of the world's wild flora and fauna and recognise the important role of CITES, we're here to tell you how we play our part in educating those around us to ensure that international trade does not threaten the survival of all living species. With this year's theme focusing on the forests and livelihoods and sustaining people and our planet, here's our story on how we are playing our part in bonding local communities through an education programme that lives beyond the classroom. 
2021 theme: Forests and Livelihoods: Sustaining People and Planet
This year's theme aims to highlight the central role of forests, forest species and the importance of the ecosystem in sustaining the livelihoods of hundreds of millions of people globally. In particular, the focus on indigenous and local communities with historic ties to forested and forest-adjacent areas. As this aligns with the UN Sustainable Development Goals, and their wide-ranging commitments to alleviate poverty and ensure sustainable use of resources, and conserving life on land, we at Thornybush are doing our part to make this a reality closer to home. 
Did you know that between 200 and 350 million people live within or adjacent to forested areas around the world? These local communities rely heavily on the various ecosystem services provided by the forest and forest species for their livelihoods to help cover their most basic needs, including food, shelter, energy and medicines.
As indigenous people and local communities are at the forefront of the symbiotic relationship between humans and forest, forest-dwelling wildlife species and ecosystem services, we at Thornybush aim to help keep these relationships mutually beneficial though our own education programmes. The value of keeping conservation efforts alive not only provide economic and personal well-being but help survive cultural identities.
Today, we share how our efforts in helping local communities gain more knowledge can contribute to establishing a more sustainable relationship with our crucial natural systems, starting at the core of hospitality. 

The Thornybush role in sustaining the livelihoods of our people 
In 2009 Thornybush and the South African College of Tourism (SACT) came together to help place local and neighbouring community matriculants of the Thornybush and Sabi Sabi reserve into the tourism industry. 12 years later, Thornybush's role in assisting in the recruitment process by helping to identify candidates who show a flair and passion for tourism has become an invaluable leg in connecting people to this part of the planet. It's a truly special gift to be able to offer internships for top candidates, allowing them to have the opportunity to work at one of our properties, and help grow awareness in sustaining our wildlife. 
As Candice Grover, head of community describes "A highlight for me, is making the call to my candidates to inform them they have been successful. I get so excited for them, as I know what is still to come." 

The process of recruitment into the tourism industry
It's not enough to simply teach sustainable tourism but to have someone that inspires students to choose this as their career path. And that is exactly what Philip Mgiba, a teacher at one of our focus schools, Manayanaga high school, does. Philip's role is the first in a very important line of assessors that helps to identify students who aspire to have a career in tourism. with the help of Thornybush funding and facilitation of the application process into the SACT, takes Philip's belief in a student becomes an opportunity to explore life long commitment to tourism.
It's already been an exciting year for two successful applicants who were each awarded full bursaries to SACT in Graaf Reinet (Eastern Cape) to start their CATHSSETA (Culture, Art, Tourism, Hospitality, and Sport Sector Education and Training Authority) training programme which covers a variety of hospitality areas; including, food and beverage, room service, and front of house. This course allows students to emerge as well-rounded generalists who can choose to specialise in a particular hospitality context. 
Once our candidates have completed their studies (after progress mentorship and emotional support from us at Thornybush) we then offer top students placement for a year-long, paid internship at a Thornybush establishment. This helps them gain experience as we combine learning everyday work with one of our resources to help train these students in a hands-on environment, giving them the chance to put into practice what they've learnt during their training. 
It's an absolute honour that we've been able to position on average 50% of students that have completed their internship with us at one of our Thornybush lodges. Those students that we haven't been able to place, are still guided by us to help find suitable employment or opportunities. As this is a programme that we value deeply, each student comes recommended with a wealth of knowledge to work in the tourism industry.
"The relationship we have with SACT is invaluable, it's difficult to put a value to an opportunity that as a young female matriculant from rural South Africa, you may have never even dreamed possible." Candice Grover, Head of Community 

A blessing emerges through Covid 
During the tourism challenges that we faced last year as a result of the Covid-19 pandemic,  there was a concern that this important initiative, which has given hope to so many students, was going to be affected.  Thankfully, when we reached out to Conservation South Africa we were able to identify a new partner to help with funding during the tourism dry spell that hit the travel sector so hard in 2020. YES4Youth, a business-led collaboration that seeks out groundbreaking ways to reignite the economy and give youth a dignified first chance through innovation and technological best practice, came on board to help reignite this programme and give our youth continued support to apply for this programme. We were reinstated with funding as a qualified institution to continue this incredible programme.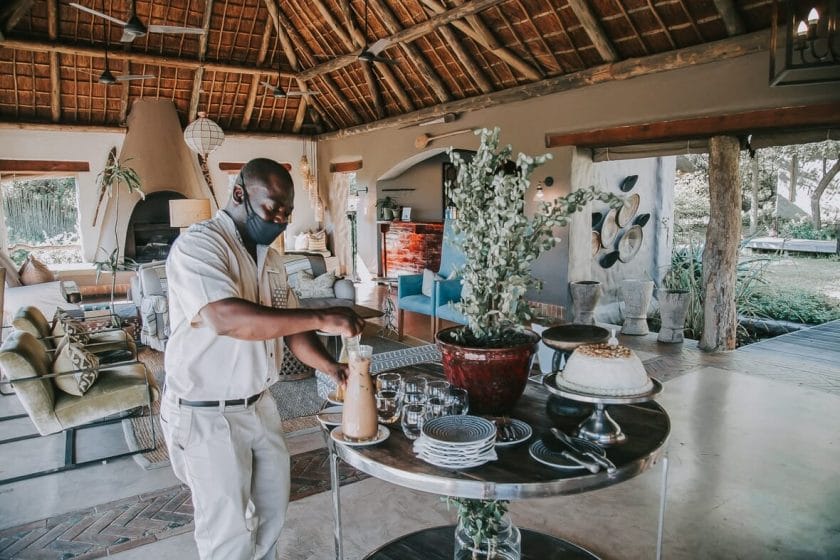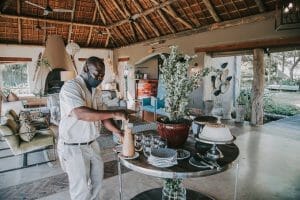 We help sustain the people and planet through community initiatives
Even though Thornybush is not made up of forest, the symbiotic relationship between our communities, wildlife and properties are crucially important in sustaining the future of what we do. Without our partners in education and the programs we take part in to educate and grow awareness we would not be able to play our part in job creation that makes a real difference. Connecting people by building relationships with our part of the planet is how we are celebrating #WorldWildlifeDay today.